GAVIN FODEN

Project Film Director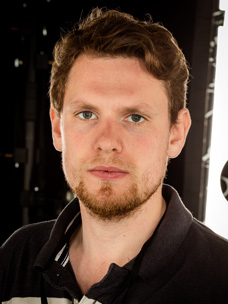 Gavin trained at East 15 Drama School and later studied film at the University of Westminster. He has worked closely with some of the industry's top directors and actors on a range of productions and has directed branding films, short films and documentaries.
Film Credits Include - Ready Player One (Steven Spielberg), Black Panther (Ryan Coolger), Justice League (Zack Snyder), Cinderella (Kenneth Branagh), Alice Through The Looking Glass (James Bobbin) & Maleficent (Robert Stromberg), among other credits.
Gavin brings his experience of working on large scale film sets to projects and classes, to help students not only understand the demands of filmmaking but learn to enjoy the process and begin to thrive under the pressures.
Gavin continues to work in the film industry as crew on large scale productions and as a director on smaller scale branded films.
For more information please ring us on 020 8709 8719 or email us via our contact page