MARNIE BAXTER

Screen Acting Tutor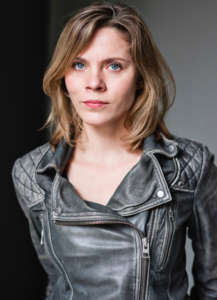 Marnie was born in Edinburgh, Scotland. She studied acting at the Royal Scottish Academy of Music and Drama in Glasgow, and in CalArts, California. She has been acting professionally for over 20 years, enjoying a variety of roles in theatre and film, radio and television.
Recent feature film work includes - Marionette (Elbert Van Strien), The Last Bus (Gillies MacKinnon), The Tormented (Tim Pickett), Running in Traffic (Dale Corlett).
Television work includes - recurring roles in BBC's Shetland and ITV's Coronation Street, and guest roles in Casualty, Doctors, Eastenders, Sunset Dreams, Identity, Unpacking.
Marnie has worked in theatres across the UK, notably several projects with highly acclaimed Badac Theatre (The Flood/Anna/Al Nakba) and producing The Time Step alongside Linda Marlowe, directed by Josie Lawrence.
In 2019 Marnie completed her first short film as a director. 'Bad Mother' which has played at over 30 festivals worldwide winning a number of awards, was described by Mark Kermode as 'An excellently unsettling directorial debut'.
For more information please ring us on 020 8709 8719 or email us via our contact page