MARY ROSCOE

Improvisation for Screen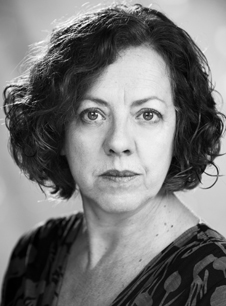 Mary grew up in Zimbabwe  and came to London to train. She has been acting in film, television and theatre since 1980, and teaching alongside her acting work for 10 years.  Recent acting with the acclaimed film directors Mike Leigh and Joanna Hogg led to Mary teaching improvisation for film at several drama schools in London.
Film work includes –  Testament of Youth (James Kent), The Riot Club (Lone Scherfig), Paddington (Paul King), Woman in Black Angel of Death (Tom Harper) Exhibition (Joanna Hogg), Les Miserables (Tom Hooper), Suspension of Disbelief (Mike Figgis), Chatroom (Hideo Nakata), Unrelated (Joanna Hogg - Guardian & Evening Standard award for best first film, Independent Film Critic's Award for best film), Topsy Turvy (Mike Leigh).
TV work includes – War & Peace, Partners in Crime, The Casual Vacancy, Whitechapel, Holby City, Great Expectations, The Crimson Petal and the White, Canoe Man, Antiques Rogue Show, The Thieving Headmistress, George Orwell A Life in Pictures, The Rector's Wife, Frank Stubbs, Lovejoy, Sorry!
Theatre includes playing lead roles in Repertory Theatres all over UK. London work includes "Aunt Dan & Lemon" Royal Court, Olive Oyl in "Popeye" Arts Theatre, Maria in "Twelfth Night" for  Regents Park, "Trilby & Svengali" for Shared Experience at Lyric Hammersmith, 2 years of work for Mike Alfreds at Sadlers Wells, and experimental improvised work with David Gale & David Glass Ensemble.
For more information please ring us on 020 8709 8719 or email us via our contact page