RAY BRADY

Project Film Director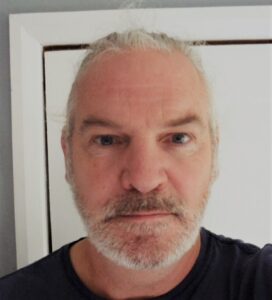 Ray Brady Director & Producer - BA Hons Media & Film - Independent Filmmaking
Company website: www.ukfilm.co/
With a career spanning over thirty years of filmmaking, Ray Brady's films have continued to win numerous international awards for best film, director, producer, editor, sound designer, SFX & scriptwriting.
Ray Brady's first feature Boy Meets Girl (1994) was made on the first year of his Film & Media degree after selling his flat and its contents to help raise the production budget. Originally shot on 16mm the film was blown up to 35mm, it screened in competition at Edinburgh, Birmingham, Sitges, Viennale, Fantasporta and a dozen other major festivals and competitions.
The film premiered at the NFT 1 and was screened at the ICA and at over forty other cinemas in the UK including the Glasgow film theatre and the Irish Film Centre in Dublin. The low budget cult feature film Boy Meets Girl (1994) was shot on a microbudget of £13,000 and was screened in competition at Stiges in direct competition against The Mask (1994) a film that had a budget of several thousands times its budget and also Michael Haneke's  71 Fragments of a Chronology of Chance.  Also, in direct competition with Quentin Tarantino's Pulp Fiction at the second Raindance Film Festival.
For the last eight years, Ray has partnered with the Producer Anne Nauth-Misir to form the company UKFILM.CO a highly successful collaboration that led to the production of several multi-award-winning short films and the release in 2018 of both a narrative portmanteau feature horror film Psychomanteum along with a documentary feature (co-directed with his eighteen-year-old daughter Athen) Articulate.
Both films receiving international distribution and a global release via Amazon.
Presently the UKFILM.CO are in production on their latest indie feature film Host (working title) to be released in 2021 whilst continuing to develop other feature films projects