STEVE NORTH

Actor/Director/Writer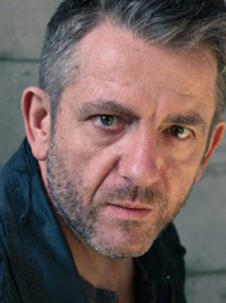 Steve North is an actor and film maker. As an actor he played rookie fire fighter Colin Parrish in 4 series of ITV's London's Burning and has played leading roles in theatre, television and film over the last twenty years.
His film and television credits include Closed Circuit, Mongrels, Doctor Who, EastEnders and EastEnders: E20, Is Harry on the Boat, The Day Britain Stopped, Midsomer Murders, Casualty, The Bill, Murphy's Law, Holby City, Woof, South West Nine, and for the stage Fever Pitch, War Horse, Meeting Joe Strummer and Mermaid.
His film making credits include co-writing and appearing in the feature film South West 9, and Associate Producer on the film of The Football Factory. He co-wrote and produced the short film Through the K-Hole and directed the award winning short film Cregan for Screen South under the Digital Shorts Scheme.
He is an experienced teacher and workshop leader specialising in acting for screen (from the perspective of having worked both in front of and behind the camera) and audition technique.
For more information please ring us on 020 8709 8719 or email us via our contact page